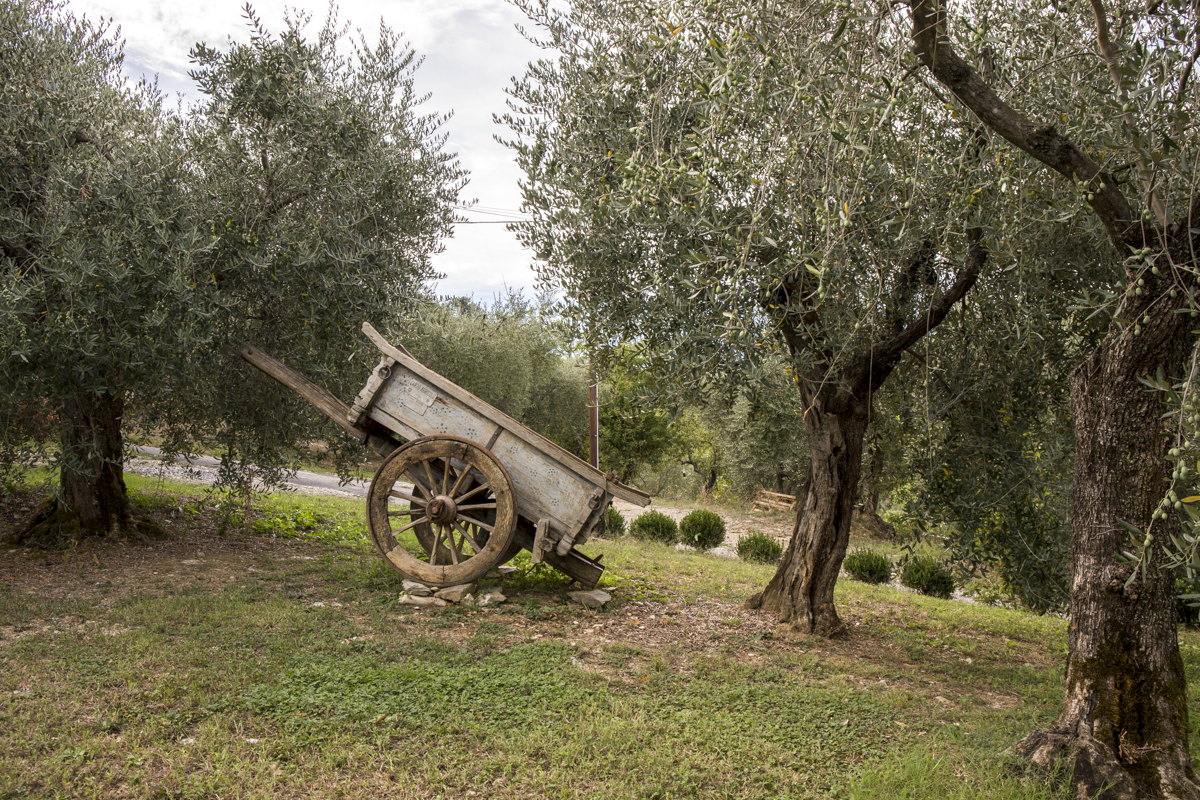 Our Extra Virgin Olive Oil
Our oil is produced exclusively from estate-owned olive trees.
La Romagnana EVOO is a balanced blend characterized by robust flavor and a bitter / spicy aftertaste.
Its green color and golden highlights are the prelude to vibrant, fruity aromas adorned by light herbaceous notes.
The cultivars are: leccino, frantoio, moraiolo, pendolino.
We ship our EVOO Oil throughout Italy and Europe.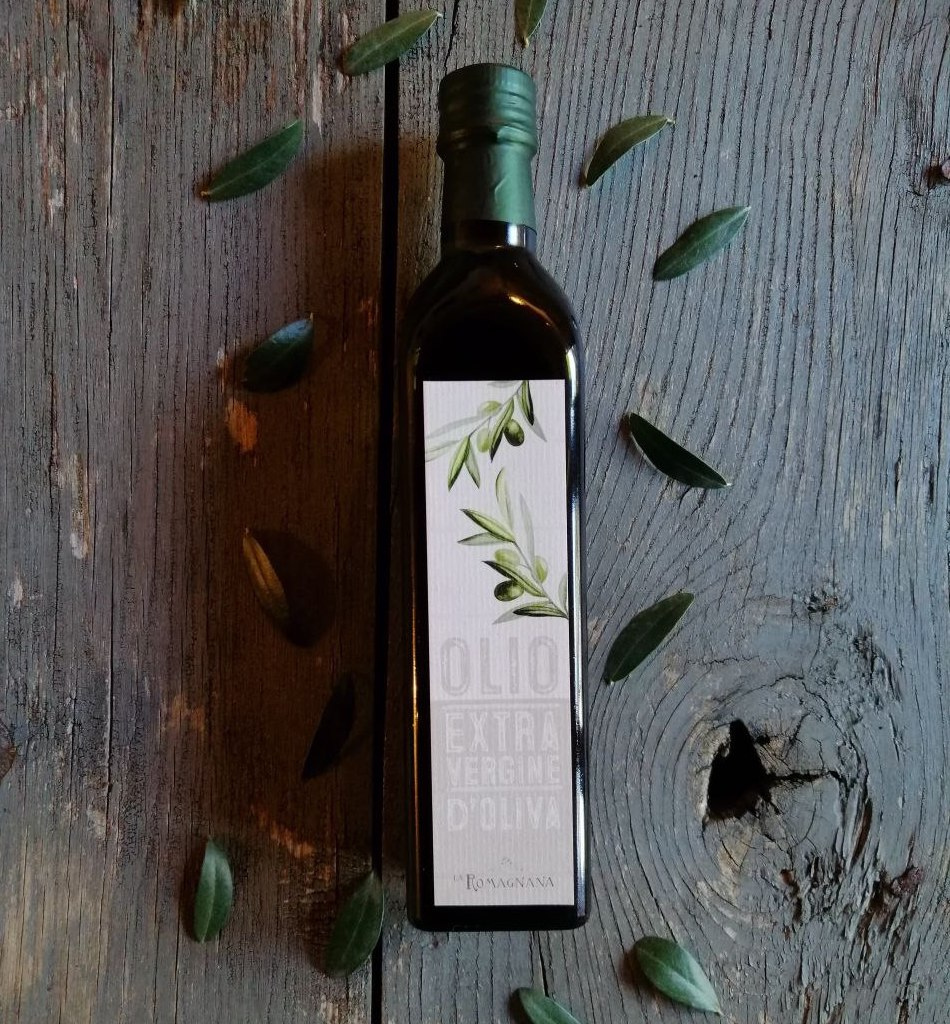 A bond with the land
Pressed from centuries-old, hillside olive trees, La Romagnana extra virgin brings with it all the history, tradition and excellence of Tuscany.
The name alone makes its bond with the territory clear — indeed, La Romagnana is the estate where our quality oil is handcrafted, to the delight of Mediterranean cuisine lovers.
Every October, when the olives have reached the proper degree of ripeness, the harvest is carried out, drawing on eco-friendly methods.
Within a few hours, the olives are transported to the nearby mill, where they undergo washing, pressing and malaxation in an air-tight and low-temperature environment.
This is the most delicate and exciting stage.
Then, after a short period of decantation in stainless steel tanks, the oil is bottled and packaged, ready to be served or shipped throughout Italy and abroad.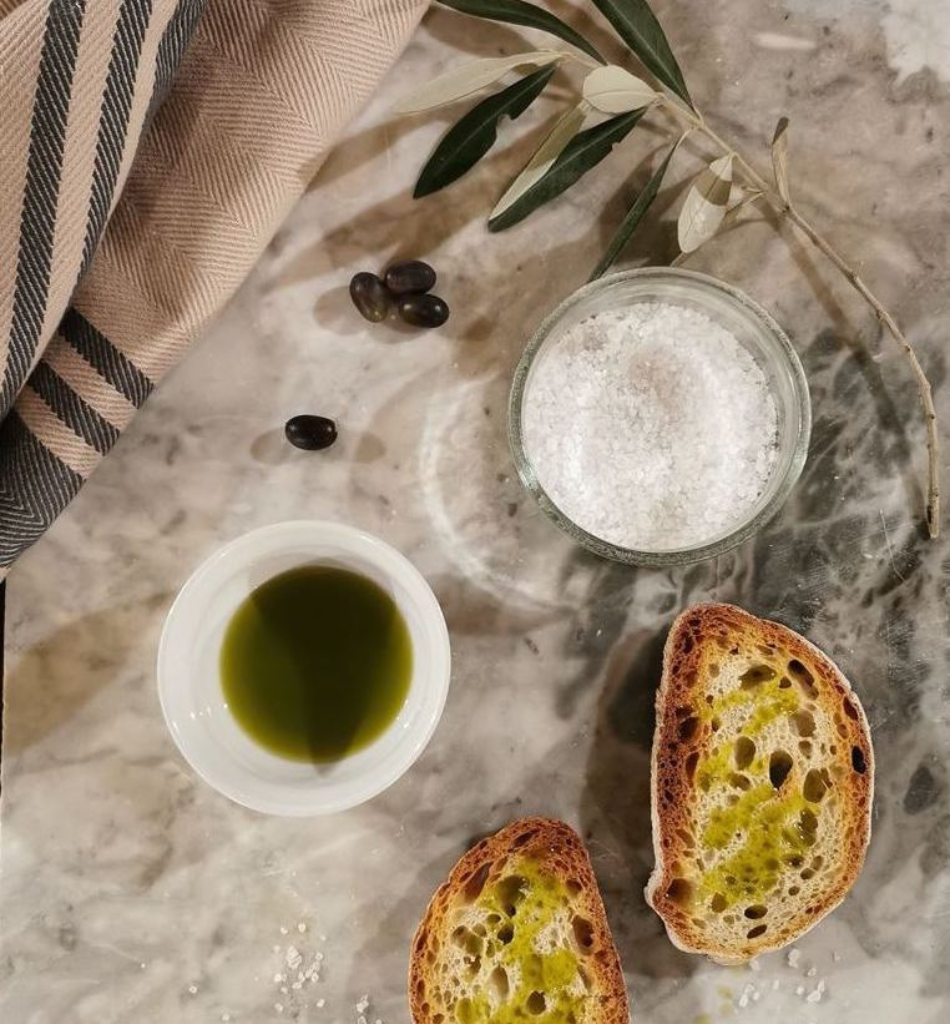 Its noble qualities
The perfect dinner-table companion, our alluring EVOO is no simple condiment, but an ingredient in and of itself, one that naturally brings out the flavors and aromas of Tuscan classics, from bruschetta to bean soups, minestrone and red meats, though it pairs well with a range of cuisines.
Extra virgin olive oil is also key to a healthy diet, thanks to its unique nutritional properties and its beneficial effects on the body. As has been noted by many scientific studies, it's an easy-to-digest food that's rich in antioxidants and vitamins.
Among its many qualities is the ability to protect our arteries by regulating cholesterol levels. Extra virgin is bursting with antioxidants. Its polyphenols, naturally present in the tree and drupes, are also able to counteract oxidative stress and defend our body against aging.